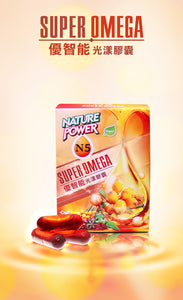 Ingredients
Sea buckthorn seed oil, sea buckthorn fruit oil, chia seed oil, cranberry seed oil, sacha inchi oil, DHA algae oil, soybean extract (soybean lecithin <contains phospatidylserine>, medium-chain triglycerides), red algae extract <contains astaxanthin>.
Capsule ingredients: hydroxypropyl methyl cellulose, purified water, carrageenan, potassium chloride.
Usage & Storage
Take 2 capsules after meal, twice a day. Contents: 600mg/capsule; 30 capsules/box.
Store at room temperature. Keep away from moisture, heat and sunlight.
Caution
1. This product uses natural ingredients, so color variations are to be expected.
2. People with soybean allergies should not consume this product.
3. This product contains chia seed oil, so people with nut allergies should proceed with caution.
SGS Laboratory Reports
Tested for 473 known Pesticides: None Detected
Tested for 360 known Chemicals Adulterants: None Detected
Tested for Preservatives, Phthalate Plasticizers, Heavy Metals & Animal Products: None Detected