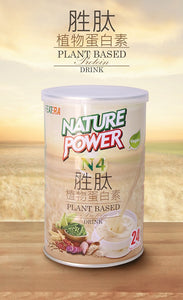 Ingredients
Pea protein, soy protein (non-GMO), isomaltooligosaccharide, soybean (non-GMO), barley (contains β-glucan), red quinoa, red mung bean and purple sweet potato powder (red mung bean, purple sweet potato, flavor, stevia), green banana, pectin, calcium carbonate, guar gum, soy peptide (non-GMO), oat, yeast extract (contains glutathione).
Usage & Storage
Scoop 3-1/2 leveled spoonfuls into 150mL of cool or room temperature water. Shake or stir until fully dissolved and serve. Container yields approximately 30 servings.
Store at room temperature. Keep away from moisture, heat and sunlight. Product is hydroscopic, so opened containers should be resealed immediately and product should be consumed as soon as possible.
Caution: This product contains soy and gluten.
SGS Laboratory Reports
Tested for 473 known Pesticides: None Detected
Tested for 360 known Chemicals Adulterants: None Detected
Tested for Preservatives, Phthalate Plasticizers, Heavy Metals & Animal Products: None Detected